Glass floor and glass stairs are outstanding decorative elements. We will present these products on our stand at the BATIMAT 2019 exhibition from the 4. until the 8. of November in Paris Nord Villepinte, discover them in this article!
Glass floor: an original sidelight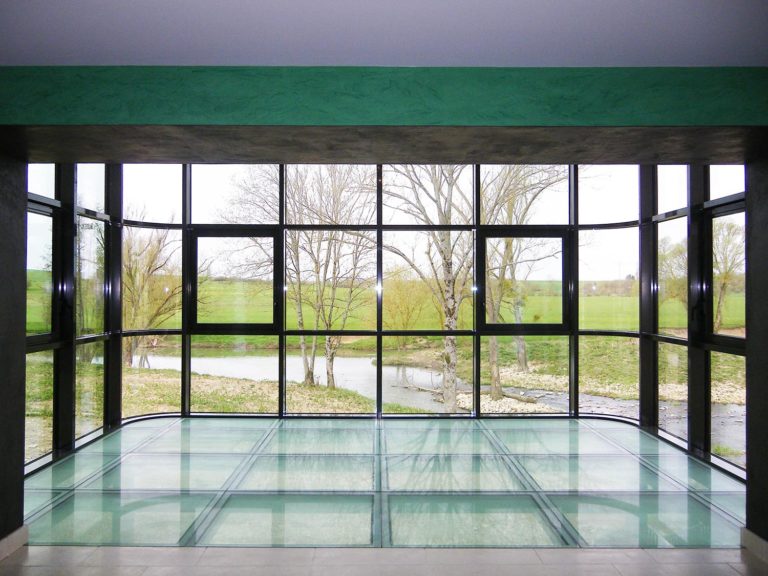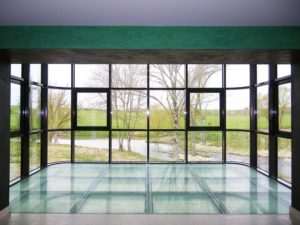 A glass floor is an original floor covering that will bring an outstanding and unrivalled look to an interior.
A glass walk-on floor gives an impression of space and considerably increases the size of a living room. They will bring brightness to your home, as well as a special architectural effect to the room.
A glass flooring on a mezzanine or above a basement will enlarge space and allow light to pass through these usually dark places.
It is also possible to install a glass ground in your exterior thanks to a non-slip glass floor.
Glass stairs: bright and majestic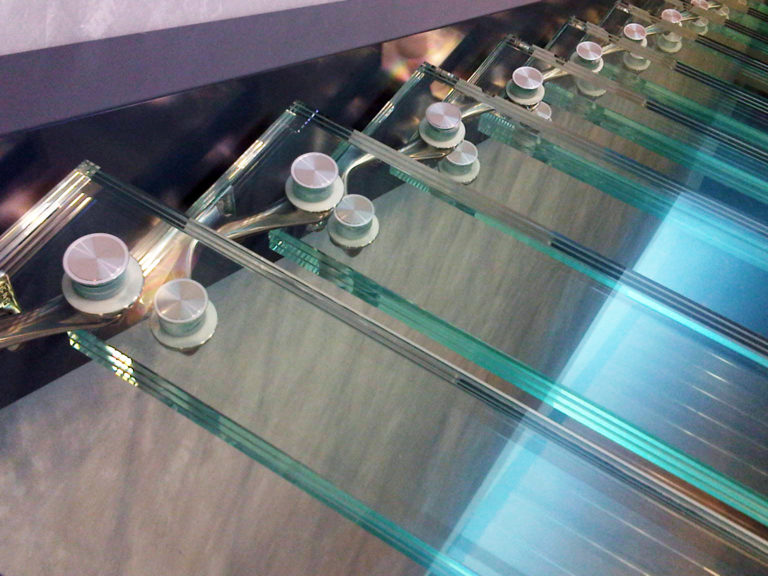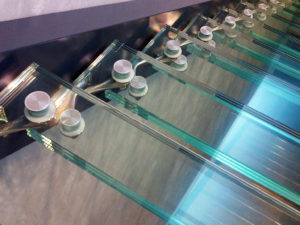 A staircase is an essential element that stands out as a decorative element in its own right. From now on, we are mainly trying to make it more beautiful and give it its full importance.
A stylish and trendy glass staircase brings an original touch to your interior. It is a modern solution that will advantageously replace a wooden or an ordinary stone staircase.
Moreover, glass stairs have the advantage of perfectly matching with materials such as wood. They will also bring a special touch and character to your home.
Triple laminated glass for glass floor and glass stairs
We are producing glass floors or glass stairs with tempered triple laminated glass. This safety glass is capable of supporting high weights.
These products are made of transparent, translucent or opaque glass. For more originality, it is also possible to incorporate various decorative materials. Discover our decorative laminated glasses.
Righetti designs custom-made glass floor and glass stairs to meet architectural requirements while being in compliance with safety standards.
The use of a sidelight or glass stairs must be safe for its users. Our installation department is at your disposal for the production of this type of project.
Technical information :
This glass is meeting the CSTB standard (Scientific and Technical Building Center) 3448. This is the only standard recognized in this field.
Seals seat and installation accessories provided
Our glass floor is made of clear, extra-clear, transparent or opal glass
Non-slip treatment possible
Triple toughened laminated glass
Glass rebated on 4 sides or in punctual support
Possibility to incorporate stainless steel inserts in glass stair