The INOVA Vision range offers a unique way to control visibility with different angles. If you change your viewing angle, the glass changes its aspect from transparent to blurred.
This innovative glass is a great way to control visibilty, whether in an office building or inside your home.
We can offer two types of opacity angles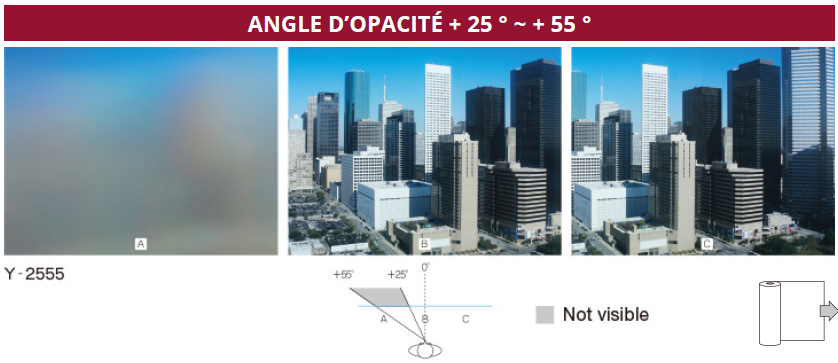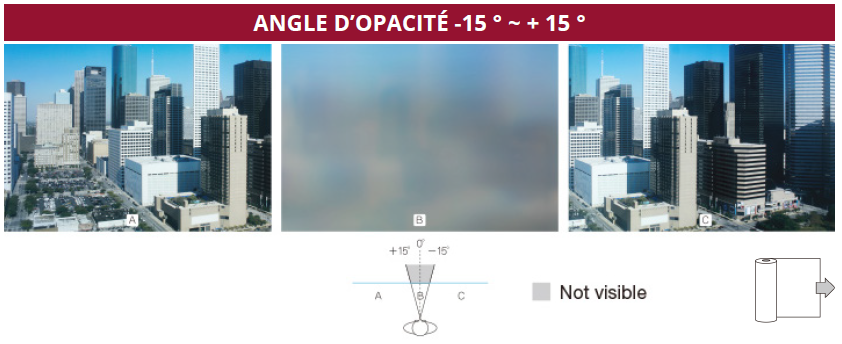 Nota : this glass can only be placed horizontally.