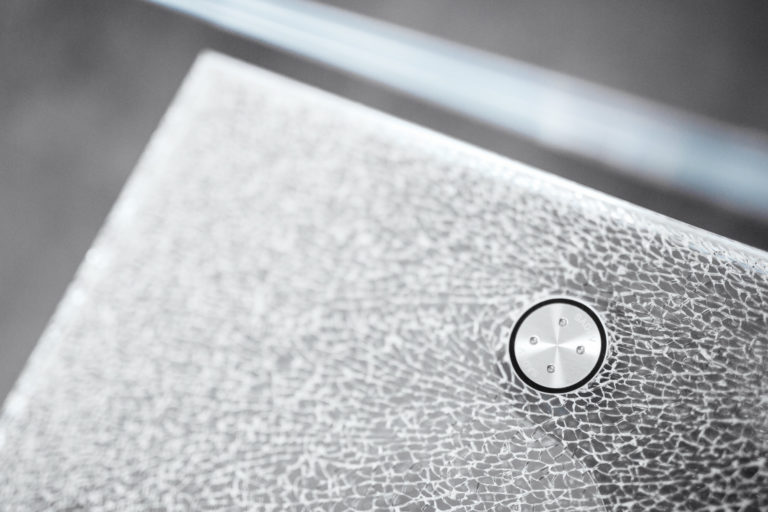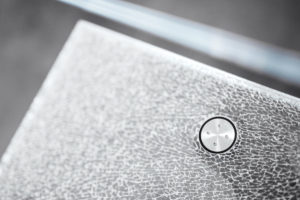 First of all, decorative laminated glass has multiple assets for an interior design. It offers multiple advantages to creators and architects to decorate and convert different types of spaces, whether they are private, public or professional.
What is decorative laminated glass ?
Decorative laminated glass is made of two glasses assembled with hydrophobic EVA interlayers; decorative materials are incorporated between them.
It is possible to insert a large range of materials such as images, color gradations, fabrics, Japanese papers, opaque films, LED lightings, graphic elements, etc…
In addition to classic laminated glass, Righetti offers unique and bespoke creations.
Discover our different product ranges:
CLASSICA : transparent, opal, crash (broken glass)
COLORA : incorporation of color or image interlayers
NATURA : incorporation of Japanese papers, fabrics and other natural materials
METALICA : incorporation of metalized films
INOVA : incorporation of LEDs or liquid crystals
GRAFICA : incorporation of graphic elements
Advantages of this glass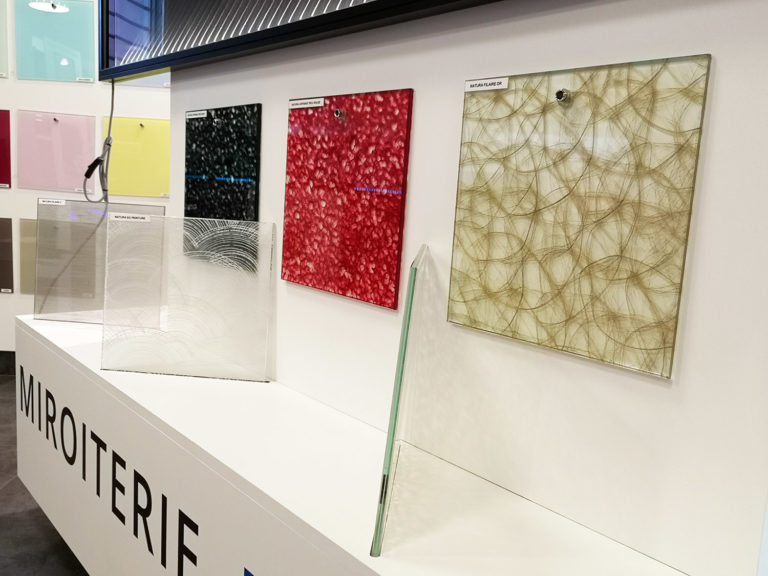 This glass owns multiple advantages in terms of interior design
It offers the possibility to design endless creations thanks to a wide range of decorative elements. Laminated glass allows to customize and bring an original touch to your interior.
This glass is suitable for multiple applications: kitchen splashback, glass partition, glass door, glass railing, glass facade, glass floor, glass stairs.
It can allow you to enjoy natural light while protecting you from inquisitive eyes. Depending on the decorative element that was chosen, it will be possible de play with the degree of transparency of the glass.
Decorative laminated glass will allow you to design safely your spaces with elegance. In fact, laminated glass is above all a safety protective glass. In case of impact, the glazing will spin in a star pattern and the glass pieces will be held by the films.
Moreover, Righetti is a specialist in the manufacture of decorative and technical laminated glass for interior and exterior fittings. Righetti designs bespoke products every day to meet your special needs.
Discover a few design ideas threw our creations: