What is a glass railing?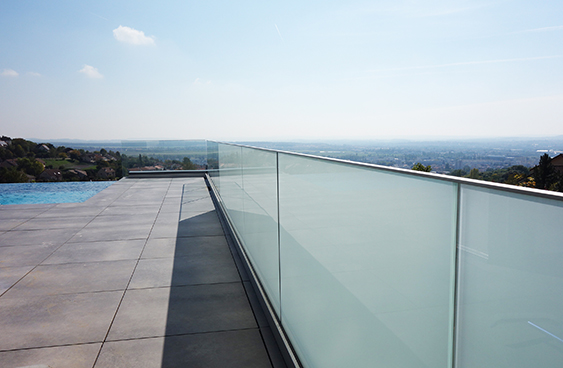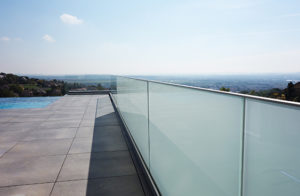 A glass railing, also called a guard rail or a glass balustrade, is a protective barrier that is ensuring the safety of different areas.
A bespoke glass railing is usually installed to secure an access such as a staircase, a patio, a balcony or a swimming pool.
A glass railing can be declined in multiple forms and materials.
Why choose a glass railing?
The incomparable design of a glass railing
Glass is a noble material that is suitable for the production of bespoke a glass railing.
A glass railing is known for its aesthetics, it adapts itself perfectly to any type of environment, you can also associate this material easily with wood or stainless steel.
A glass railing brings its own style to different spaces while providing a protection. It brings a special character to your home and provides a handsome look to your patio, balcony, staircase or window.
A bespoke glass railing for an outstanding design that is meeting standards
In addition to being particularly stylish, a glass handrail will fully achieve its primary protective function. The installation of a bespoke glass railing has to meet several standards. Righetti is at your disposal to guide your through the production and installation of a glass barrier.
Glass railings: a clear view of your landscape
A glass railing allows to get a clear view of your landscape while ensuring the safety of its users. A balcony or a patio glass railing blends itself into the background of your exterior decoration. You can rearrange your balcony and enjoy the view of your landscape.
Installation of a glass railing for a patio
Our latest glass railing installation is the perfect example. This glass balustrade allows to enjoy the beautiful landscape of Haute-Savoie in France while protecting the patio of this house.
This glass handrail is made of 88.3 tempered laminated glass using our Garda F range.