Switchable Glass: The Intelligent glass to preserve your privacy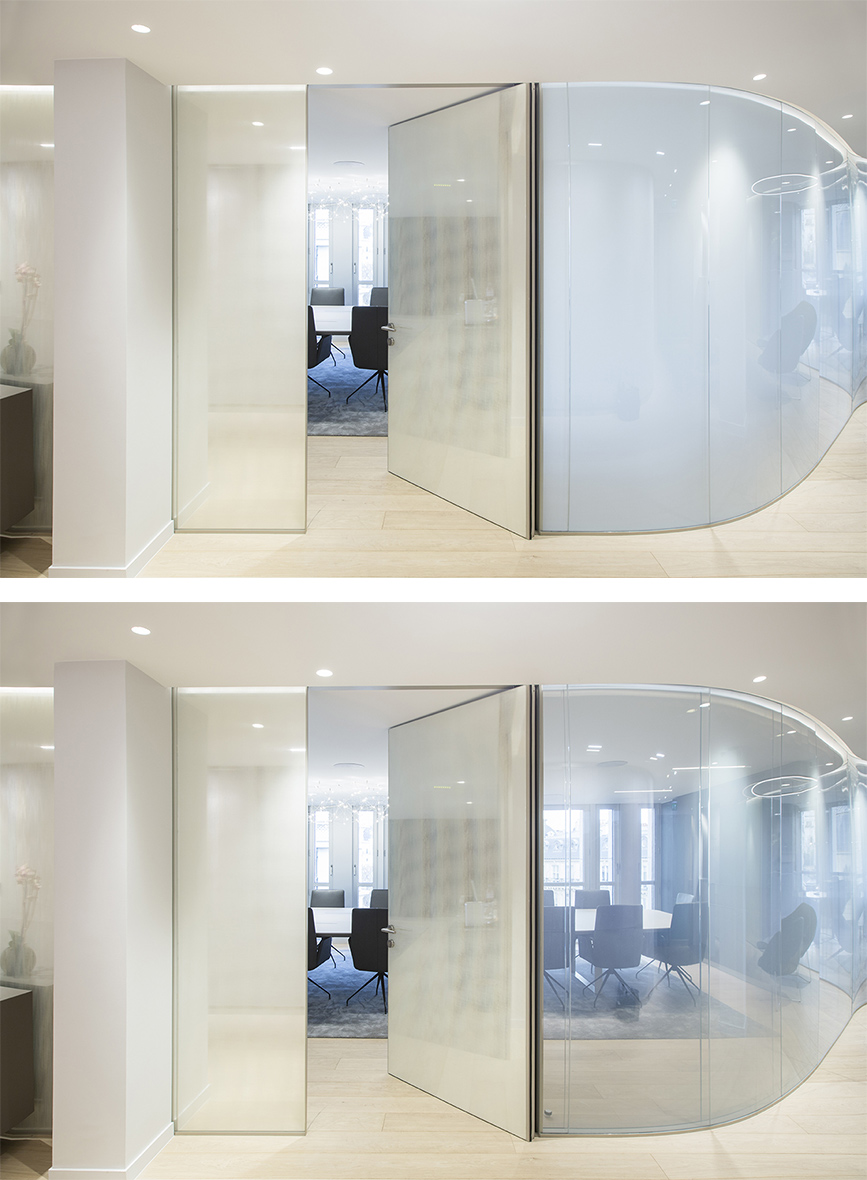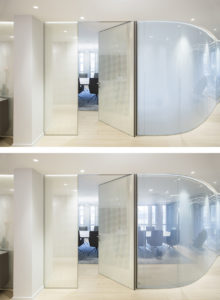 Switchable glass, also known as opacifying glass, is a glass with innovative properties.
This intelligent glazing is also an active glass whose occultation is controlled by an electric current. Indeed, controlled opacity glazing instantly switches from transparent to translucent without altering light transmission.
Moreover, the variable occultation INOVA glass is an hydrophobic EVA laminated glass in which a polyester film with liquid crystals is inserted. Liquid crystals,  activated with an electric current, are making the glass transparent; when the power is cut, the glass gets its opaque / translucent appearance for more confidentiality.
New INOVA glass with switchable occultation: What are its features?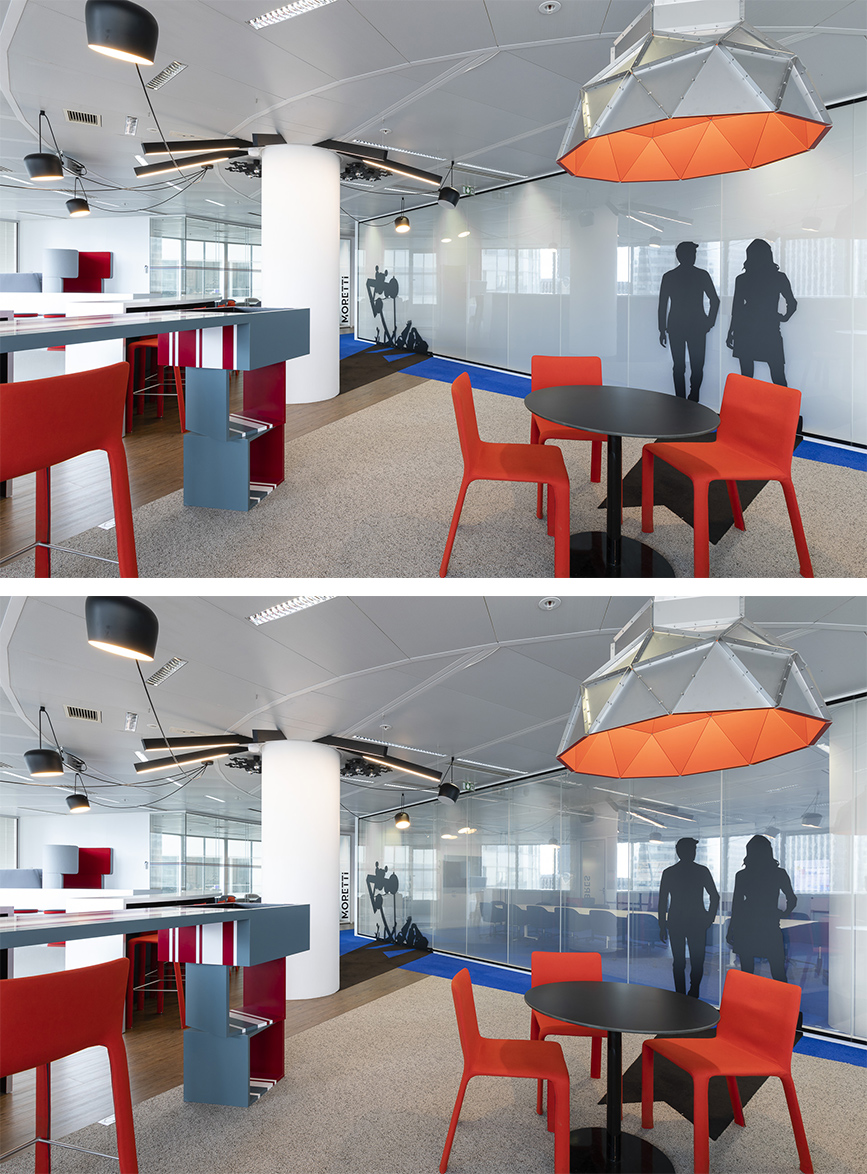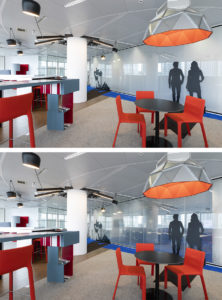 Thanks to a constant research in innovation, Righetti offers a new INOVA switchable glass with Controlled Opacity.
Here are the innovations that we brought to this glass:
First of all, the supply time is shorter. It ensures therefore a better control of manufacturing times.
This glass presents also a greater transparence as well as a better light transmission.
The transformer has a connection with more than 2 wires instead of 4, which makes it easier to install and save time of installation.
Controlled opacity glass offers a simplified mounting thanks to the possibility of making more than one connection output at the top of the glass, up to 2700 mm.
Finally, we can also assemble this glass with tempered laminated glass.
However, some characteristics remain the same:
First of all, we manufacture INOVA switchable glass according to the same manufacturing process: a polyester film with liquid crystals inserted between two glass plates.
Our manufacturing maximum dimensions remain the same: a width of 1800 mm and a height of 3500 mm.
A transformer is also adapted for 5m² of glass.
Lastly, we guarantee this glass for 5 years.
Active glazing with controlled occultation: Where to install it?
This innovative glazing is therefore ideal for managing spaces, whether in private or public areas.
It owns multiple advantages :
Preserving natural light
Almost instantaneous reversibility
Unlimited and silent state change
Low power consumption
Protection against UV rays
Avoids the installation of a classic occultation system
Here are its applications:
Interior partition
Swing or sliding doors
Glass doors
Windows and façade with double or triple glazing
Shopping window
Overhead projection screen, media support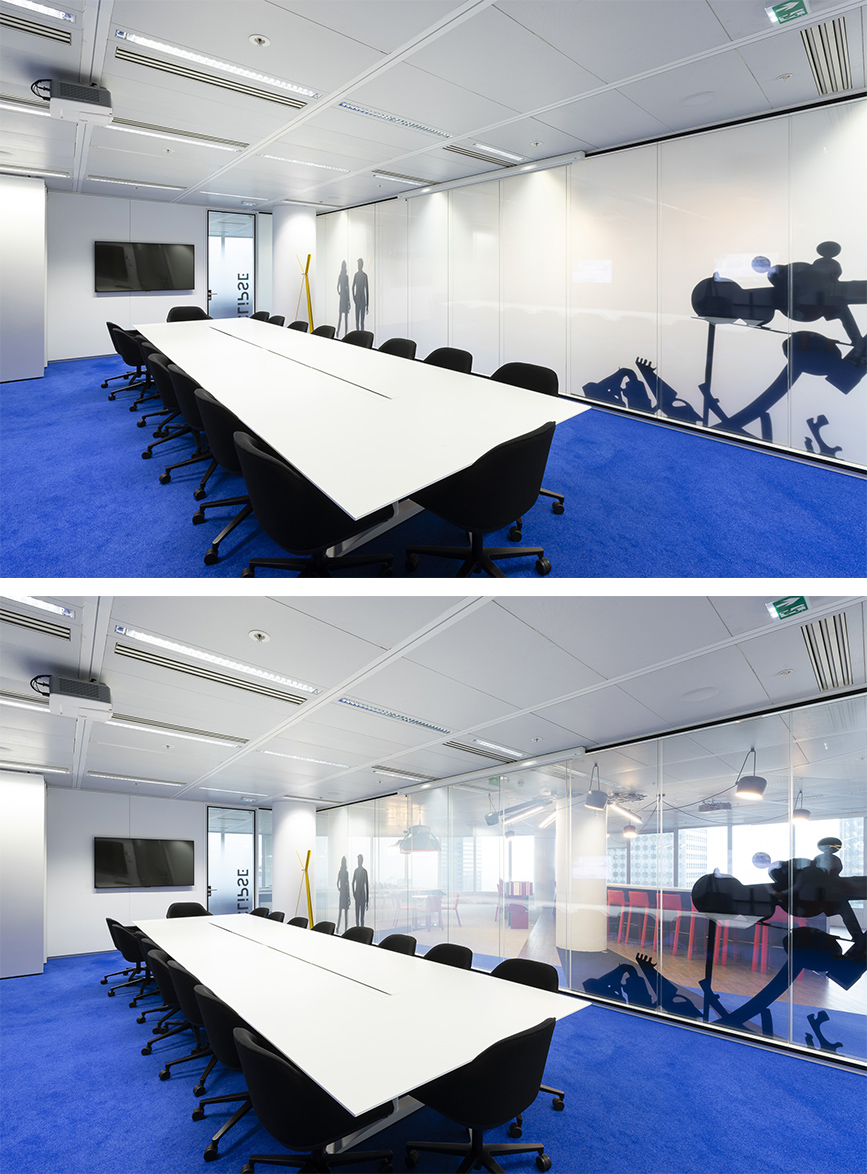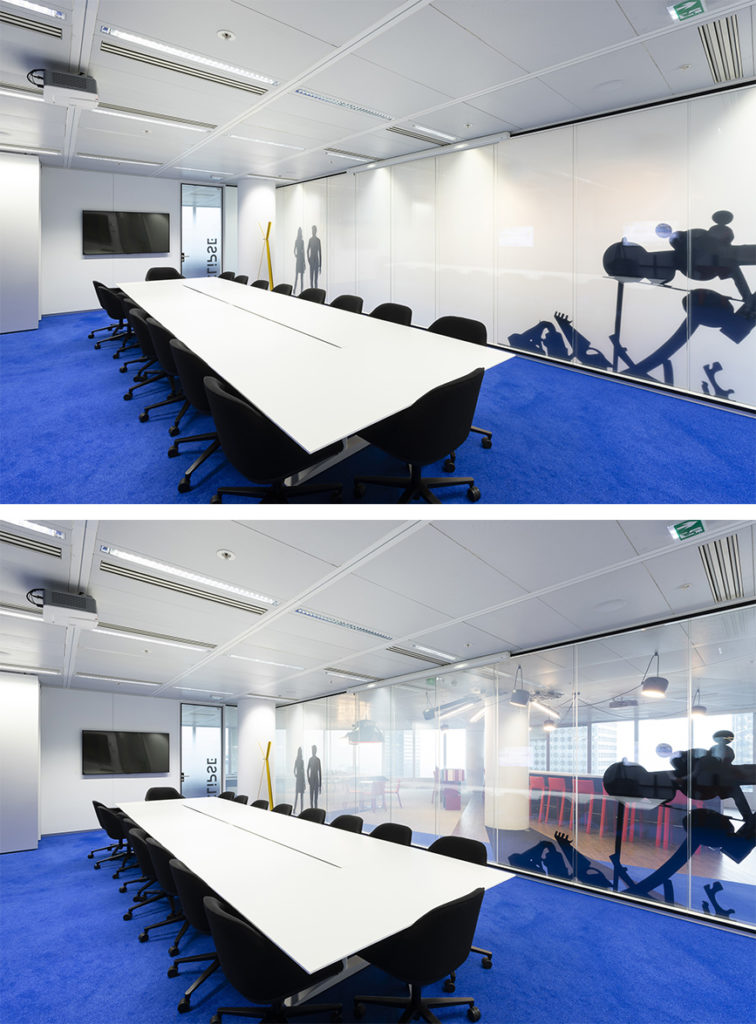 Switchable glass for meeting room (in partnership with Atelier Interior and Kardham)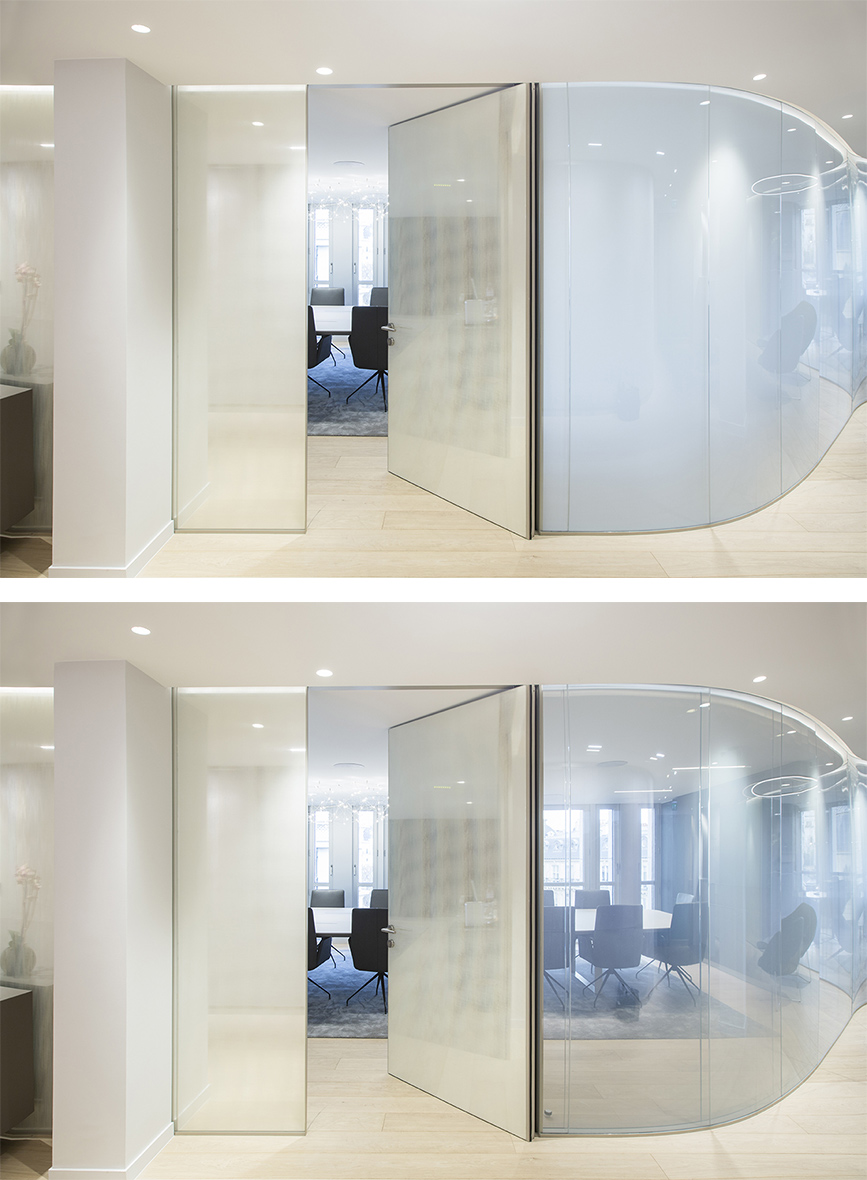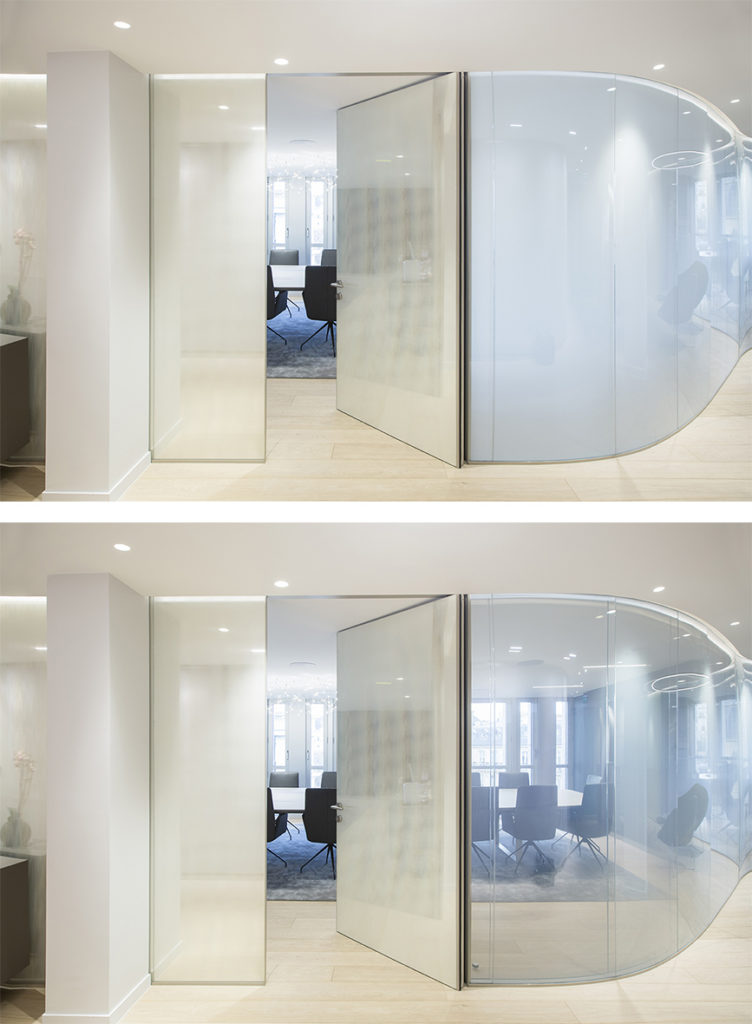 Variable occultation film for partition glass (in partnership with Atelier Interior and Atelier Flow)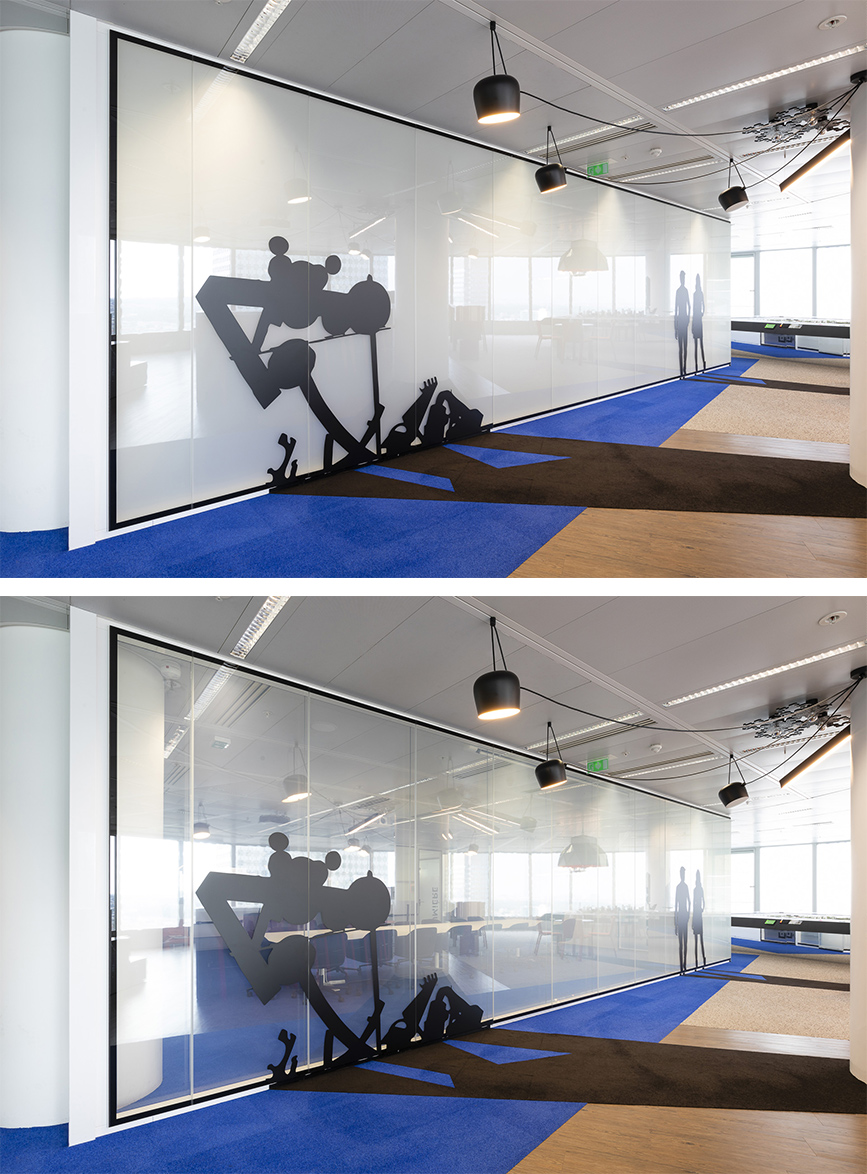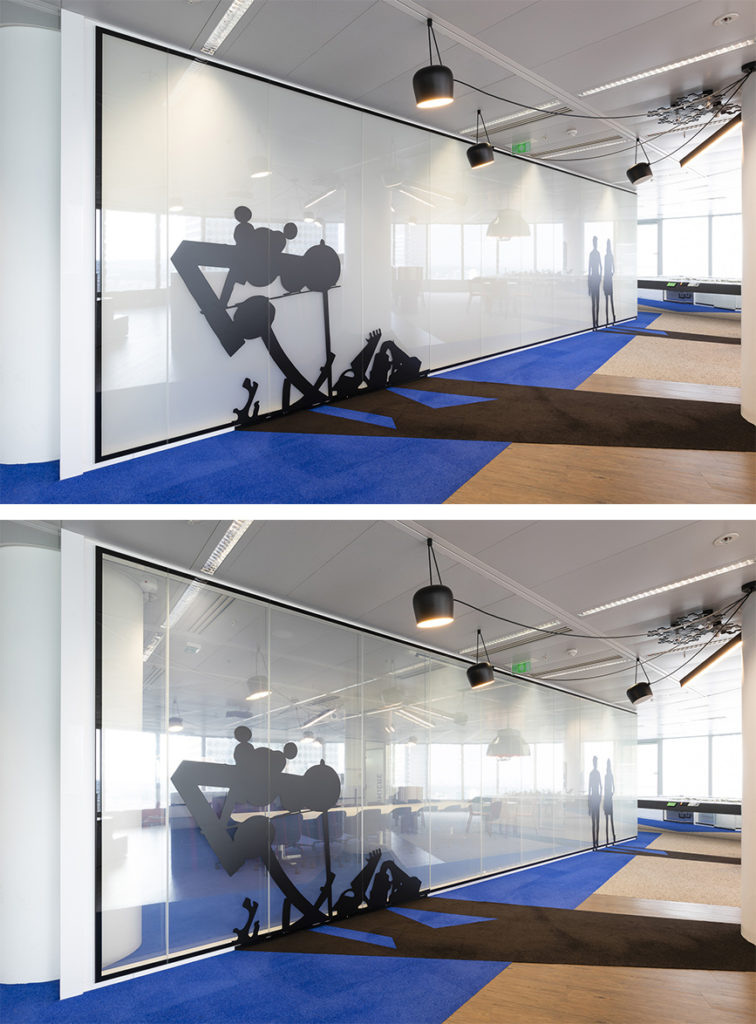 Active glass with remote occultation for glass partition (in partnership with Atelier Interior and Kardham)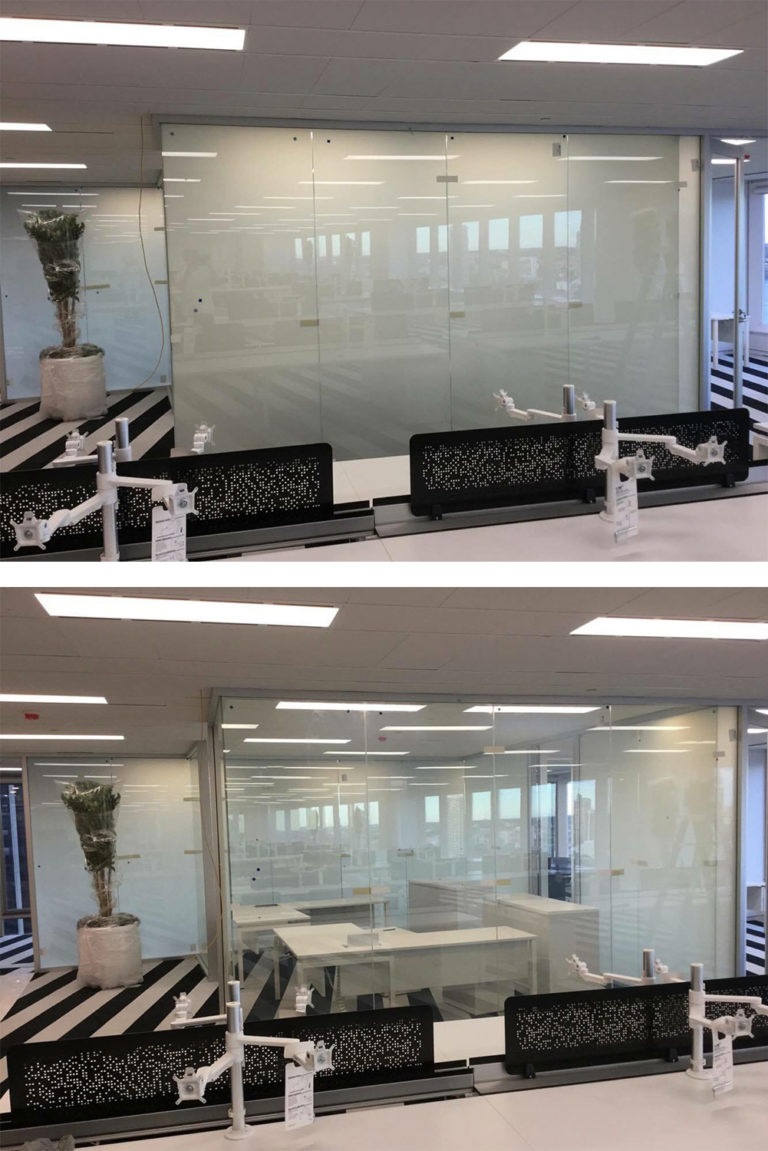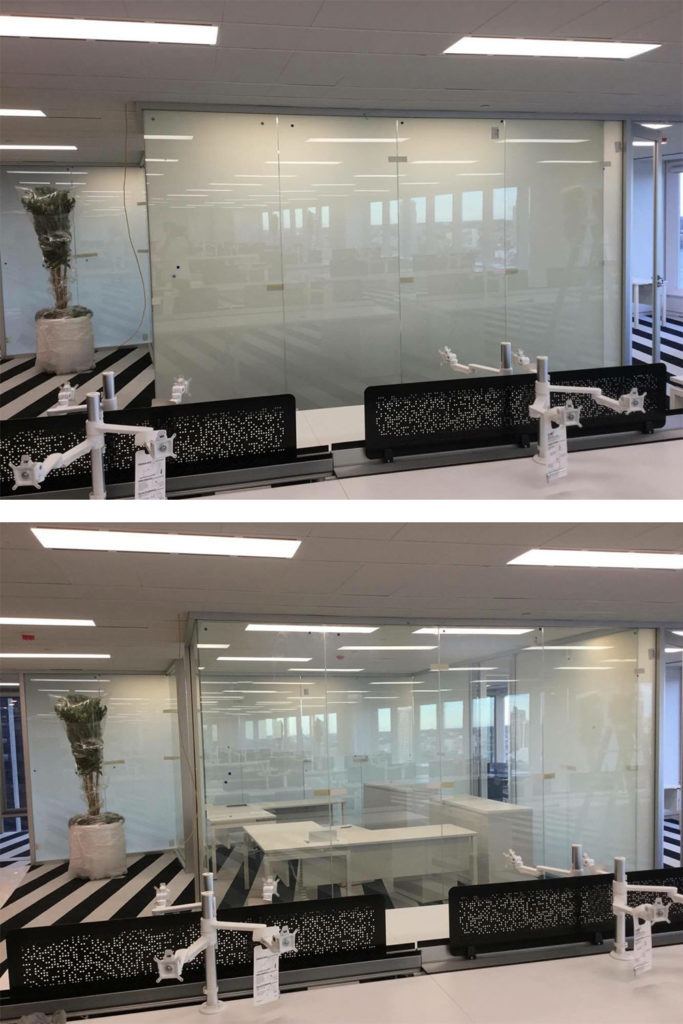 Switchable glass with controllable opacity


Smart glass with switchable opacity