Glass Staircase in the last edition of "Construire sa Maison"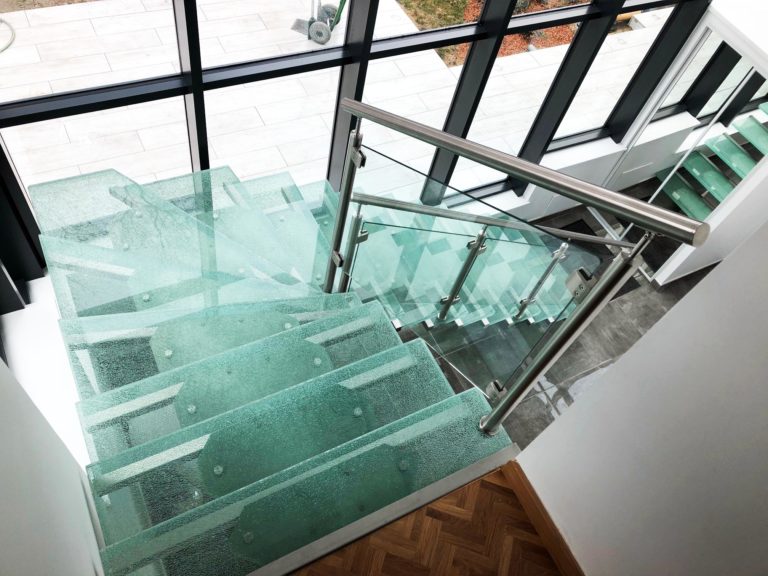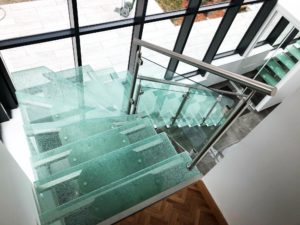 Discover our publication presenting one of our glass staircase creations in the magazine "Construire sa Maison".
This contemporary staircase was created in partnership with the designer Bellier – Oéba. This project is composed of 17 steps in decorative laminated glass from our Classica® Crash range.
Glass Staircase: ideal for opening up spaces
In addition to its practical side, the staircase has become a decorative element that integrates itself into the room or building architecture and decoration.
Both design and modern, a staircase with glass steps brings originality and a particular design to spaces.
The glass staircase fits perfectly in a home, but also in a public place. Its transparency offers a pure style while bringing a good luminosity.
Glass steps made of triple or quadruple laminated glass provide safety and resistance.
Glass steps : many creative possibilities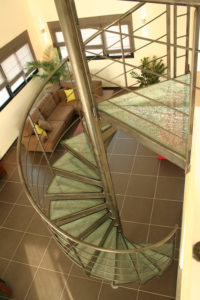 The creation of glass steps offers a lot of possibilities of creation and customization to architects.
It is possible to create different shapes of glass steps depending on the type of staircase, whether straight, quarter, half-turning or spiral.
Righetti also offers the creation of decorative laminated glass steps. These glasses allow the incorporation of various materials. You also have the possibility of inserting images, colors, fabrics or LEDs between the glass plates.
Our projects
Discover our different projects of glass stairs.