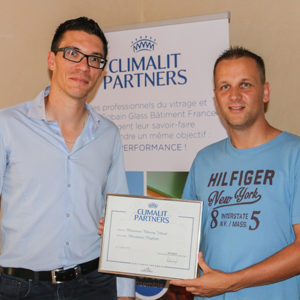 Righetti is from now on a Climalit Partner member, a unique network composed of independent glass transformers.
Created by Saint-Gobain, Climalit Partner allows glass professionals to develop a privileged relation with other glass manufacturers and to exchange about their technical, commercial and marketing skills.
Thereby, the last Climalit Partner meeting that took place the 6th and 7th of July, was the perfect opportunity for Righetti to integrate this unique network and to highlight its know-how on the glass market.