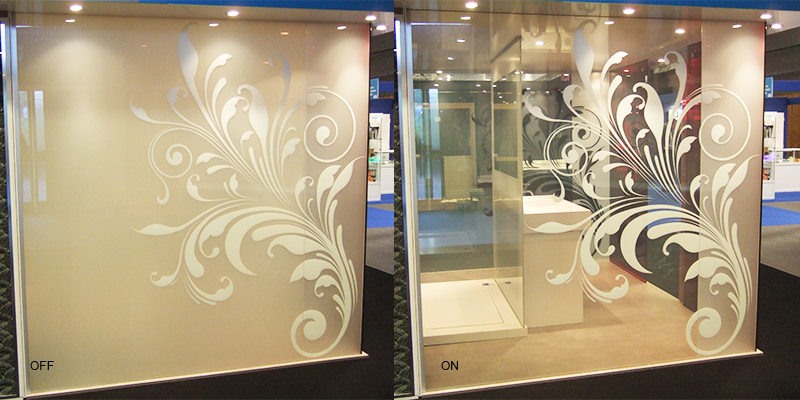 Our INOVA Switchable Glass range are laminated glasses containing liquid-crystal film.
The process of manufacturing consist to put two sheets of clear glass around a liquid-crystal film.
Through the passage of an electric current, the glass change from opaque to clear instantly. On the contrary when the power is off, the glass becomes again opaque.
Our switchable glass provide impressive technical qualities, it can be controlled with wall mounted switches, via remote control.
Switchable Glass is the privacy glass of choice for architects and interior specialists.
This smart glass can be used in a variety of applications :
– office partition
– screen meeting room