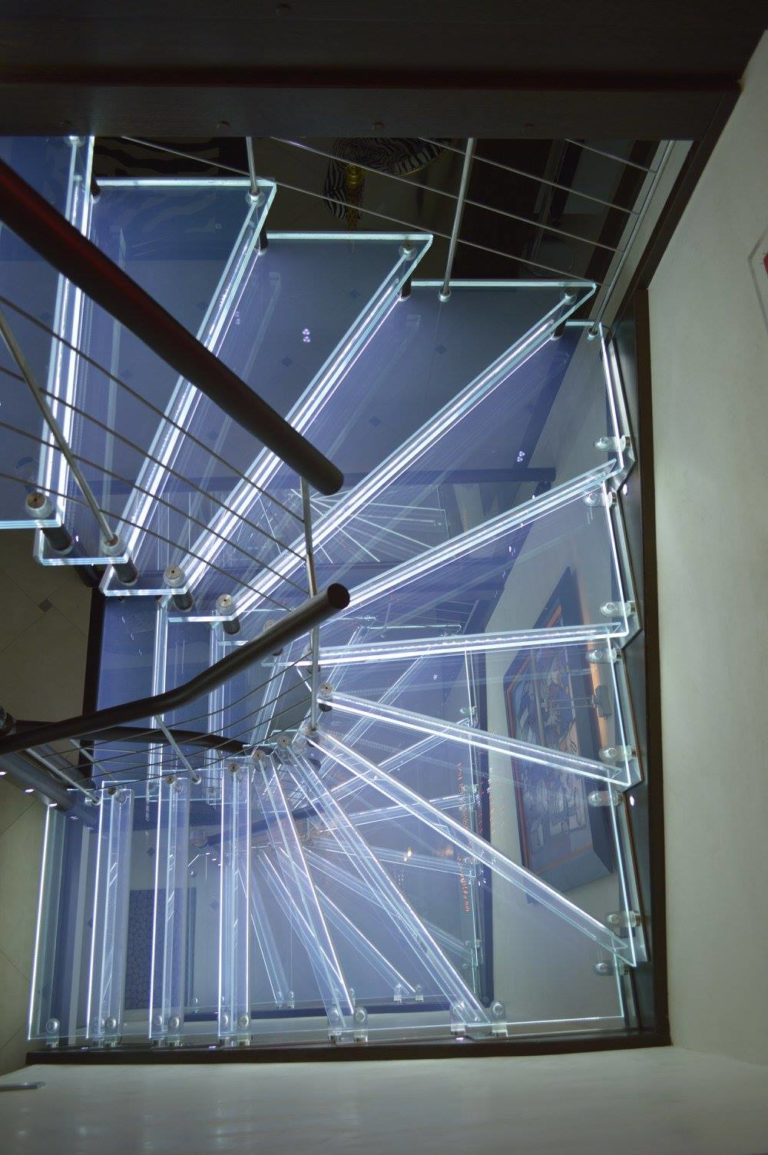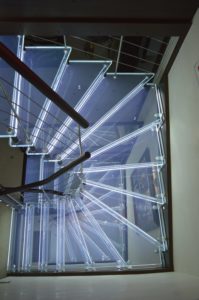 A staircase is an essential element of your house that is used to go safely from a floor to another.
A staircase is also a key element of your interior decoration that has a lifespan of 20 to 30 years. It is a central element of a room that has to match the decoration style of your house
Made-to-measure Glass Stairs 
Glass stairs allow you to create a new luminous and original space. It suits a modern decoration perfectly. Whether you want a straight, a half or a spiral staircase, all our Glass Stairs are made-to-measure, they are also in compliance with all safety standards.
We are receiving glass stairs made of triple or quadruple tempered laminated glass in order to ensure a high resistance in case of severe impact or heavy loads.
Glass stairs mare of decorative laminated glass 
Our several decorative laminated glass product ranges also allow you to customize your glass stairs by incorporating decorative materials within the laminated glass. It is also possible to create different effects by inserting images, colors, gradations or LED lighting.
Our latest achievement
Discover our latest achievement of glass stairs. This project was carried out in partnership with our made-to-measure staircase manufacturer Oéba-Béllier.
Theses glass stairs are made with quadruple tempered laminated glass with a crash glass (broken glass).