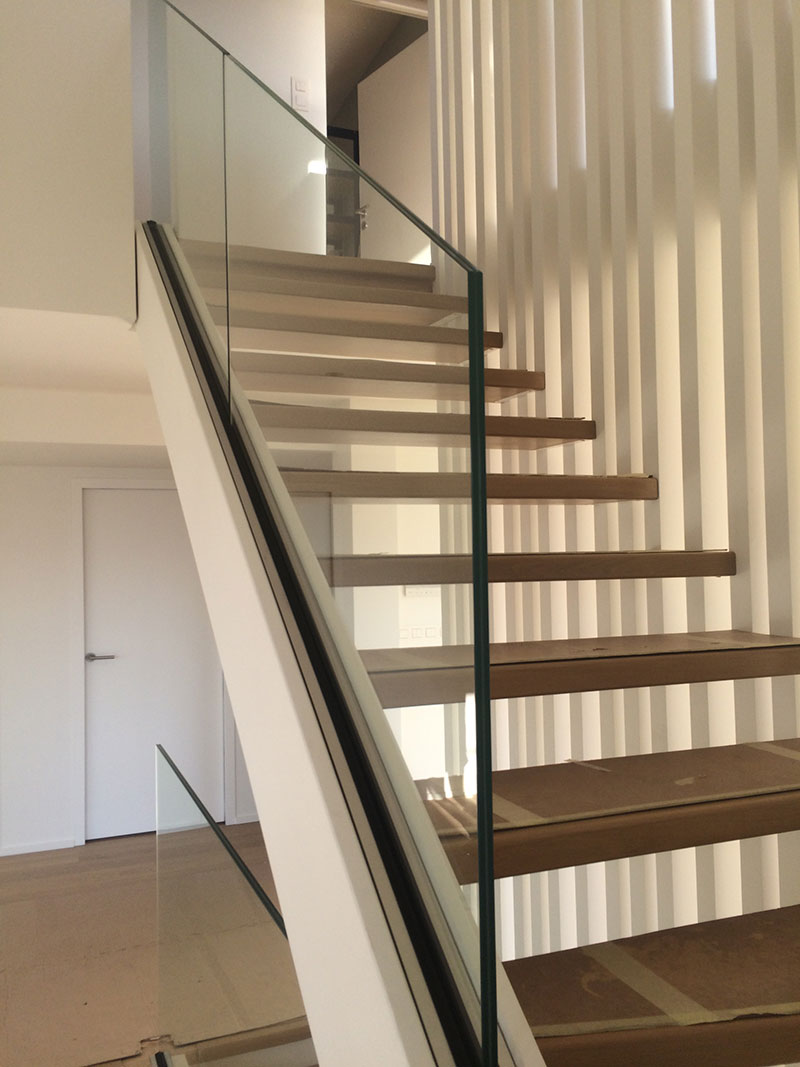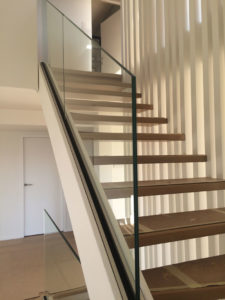 Glass stair railings are essential to prevent people from falling. But why should you choose a simple and classic handrail?
Glass stair railings are an essential decorative feature that also guarantee the safety of its users. It's a very aesthetic element that creates open and luminous interiors.
Glass railings are suitable for any decoration styles, such as traditional, contemporary, scandinavian of industrial styles.
A glass stair railing on low-profile brings a contemporary and purified style to an interior.
Associating glass with materials such as steel or stainless steel will highlight one of these materials. You can also associate wood and a glass balustrade to create the perfect mix between modernity and tradition.
Our Glass Railing product range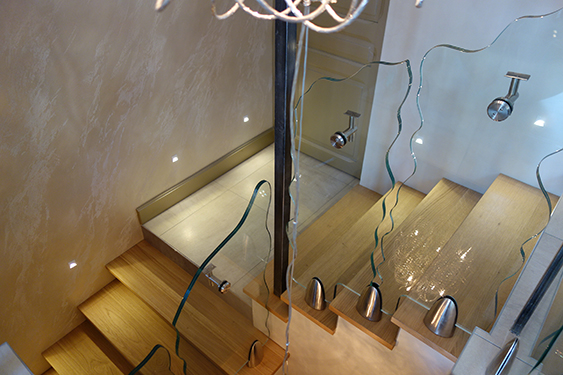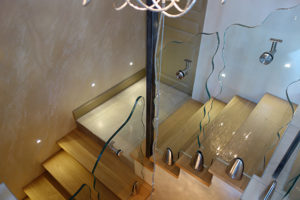 Righetti is at your disposal to produce your tailor-made glass railing.
We can offer you different kind of installations and fixing systems. Discover our product range.
For optimal safety, our glass railings are made of tempered laminated glass. Thanks to its EVA hydrophobic films, this glass is suitable for an outdoor use in a humid environment and do not present any risk of delamination over time.
Lastly, our glass railing systems are suitable for a public or a private use.
Special standards and Installation
Glass handrails are mainly used for safety purposes and have to meet accurate standards:
It is mandatory to install a glass railing when a surface is raised by 50 cm.
It is important to have a minimum height of 90 cm between the step and the handrail. This measure limits risks of falls.
Our installation service is available for all your installations:
A feasibility study of your project
Calculations
Determination of thickness
Measurements
Installation of glasses with a robot
Manual lifting equipment
Vacuum lifting device
Etc