Glass railing with rail fixing: a discreet installation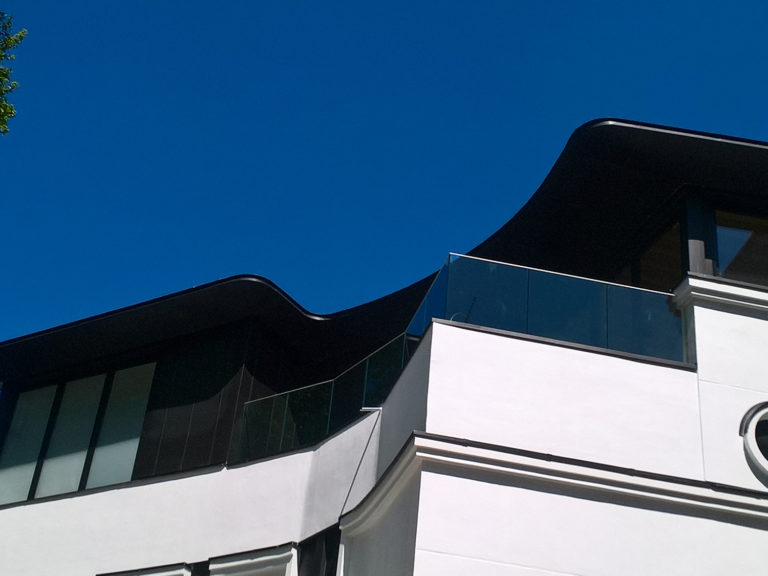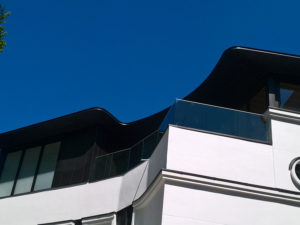 Discover our latest project: Glass railing system with floor mounting and without posts.
Installing a glass balustrade on profile, which is also called a fixing rail, is an ingenious system. Indeed, it allows the glass panels to be fixed by holding them exclusively from below.
With this installation system, you will not need to use a metallic frame.
Glass railing on profile: between transparency and safety
The main goal of installing a glass handrail is to insure the safety of users by protecting them from falling. A glass balustrade can also be used to secure a swimming pool.
In this way, by maintaining glass panels over its whole length, a glass railing on profile offers a good stability. Both solid and resistant, it can offer an optimal protection.
In addition to its safety function, a glass railing on profile also offers a clear view by eliminating any visual obstacles.
A glass barrier on a profile can also offer a high brightness, while minimizing the installation rendering. A glass railing also brings a refined and contemporary style to any interior.
This glass balustrade also offers an optimal protection while disappearing in the horizon.
An outdoor glass railing on profile allows to get a view without any obstacle and gives the impression that glasses are coming out of the ground.
Discover our rail mounting glass railing product range!