Discover this new achievement of exterior glass railings and a glass façade for a new construction located in Nancy.
Glass railings made of opal laminated glass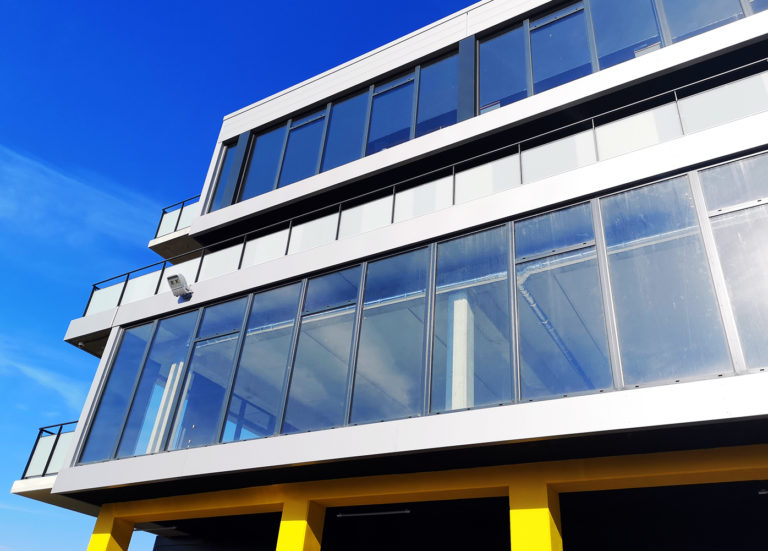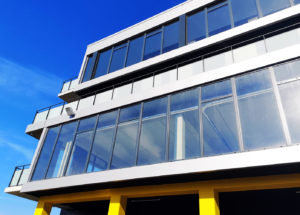 A glass railing is a safety barrier that is appreciated by architects and builders.
Indeed, in addition to protecting users against a possible fall, a glass guardrail is also a design and contemporary architectural element. In fact, thanks to its transparency, a glass railing offers an undeniable style to all types of constructions.
These glass railings made of opal PVB laminated glass are mounted in a frame on their 4 sides.
Opal decorative laminated glass allows light to pass through it while protecting occupants from inquisitive eyes.
Discover our bespoke glass railing product range.
Bespoke glass frontage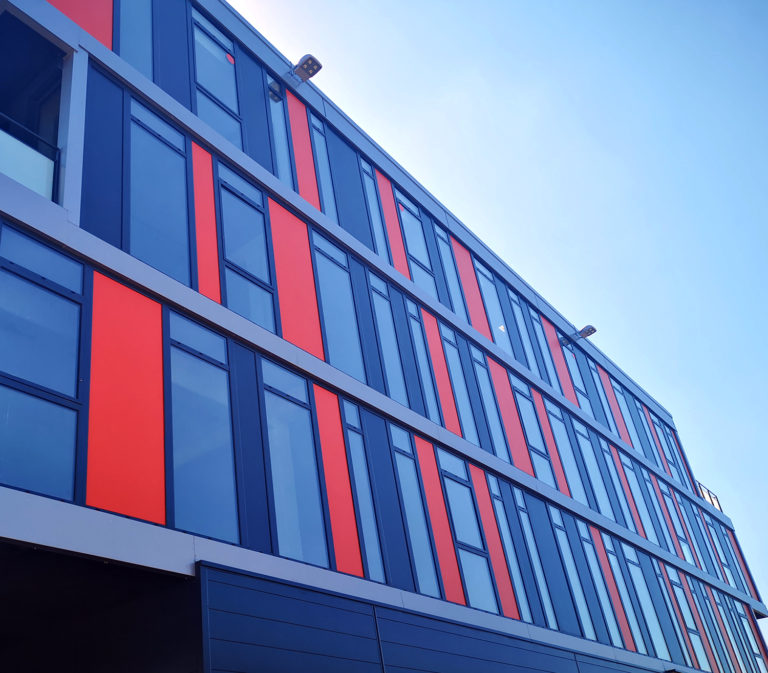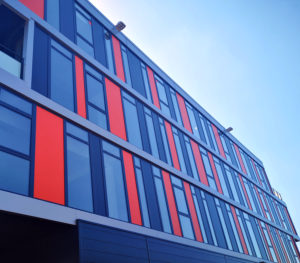 First, a glass frontage is an efficient, modern and innovative solution. Public and office buildings often use glass frontages.
Moreover, a glass façade can bring more natural light in interior spaces. It can also offer a contemporary aspect to a building. A glass coating is the ideal choice for a new construction thanks to its light structure and to the modularity of glass.
As time goes by, insulating glasses are becoming more and more effective. In fact, thermal insulation of a glass façade adapts itself to all need.
In fact, these glass facades are made of safety double glazing with extra thermal insulation with one laminated glass side.
Furthermore, these glasses are made of one 44.2 laminated glass side, argon gaz with a Warm Edge spacer and a Low Emissivity glass.
In this matter, this glass frontage with different glass dimensions and bright colors brings a design style to this building.