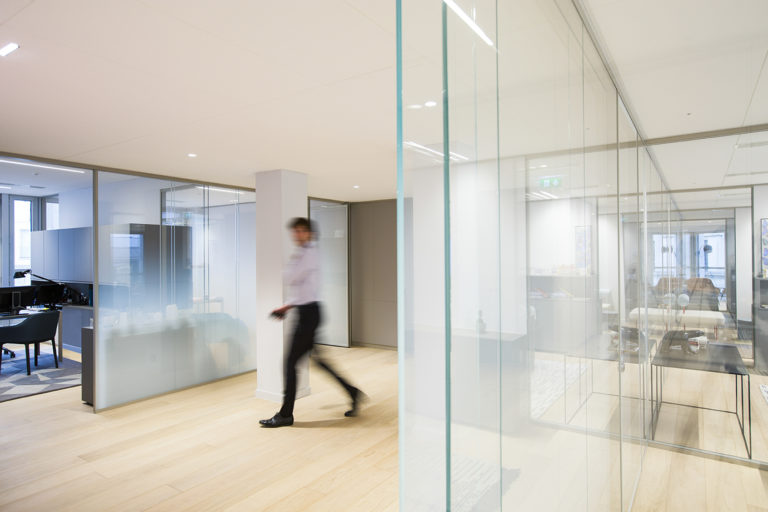 Glass partitions have become an essential element within workplaces thanks to its numerous advantages. Its first asset consists in dividing spaces while guaranteeing transparency and natural lighting.
A glass partition allows to arrange workplaces and optimize communication and exchanges between coworkers. This element also guarantees quietness, a glass partition can also soundproof your spaces.  Indeed, all these elements essential for an efficient productivity.
Our new achievement is the perfect example to illustrate an optimized
workplace thanks to different types of glass partitions.
Glass partition made of decorative laminated glass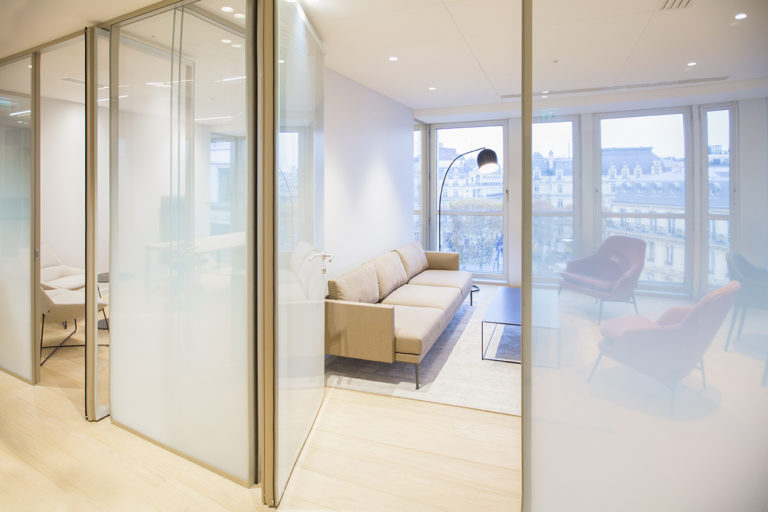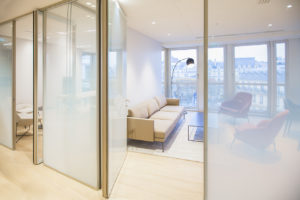 We manufactured these glass partitions made of decorative laminated glass as well as curved glass mixing transparency, gradient effect and opacity.
We manufactured 50 linear metres of glass partitions made of Colora® decorative laminated glass in which white gradient films were inserted.
This gradient effect allows to separate spaces and to ensure intimacy to coworkers while letting natural light diffuse itself between in several rooms.
Using laminated glass for a glass partition also allows to guarantee the safety of its users.
Discover our decorative laminated glass range.
Bespoke finishes for an outstanding result
Lastly, these glass partitions have also been installed side to side, which can avoid using visible fixing systems. This modern installation offers a design and modern look to this place.
In collaboration with
Jean-Fraçois Ledus
ATELIER FLOW