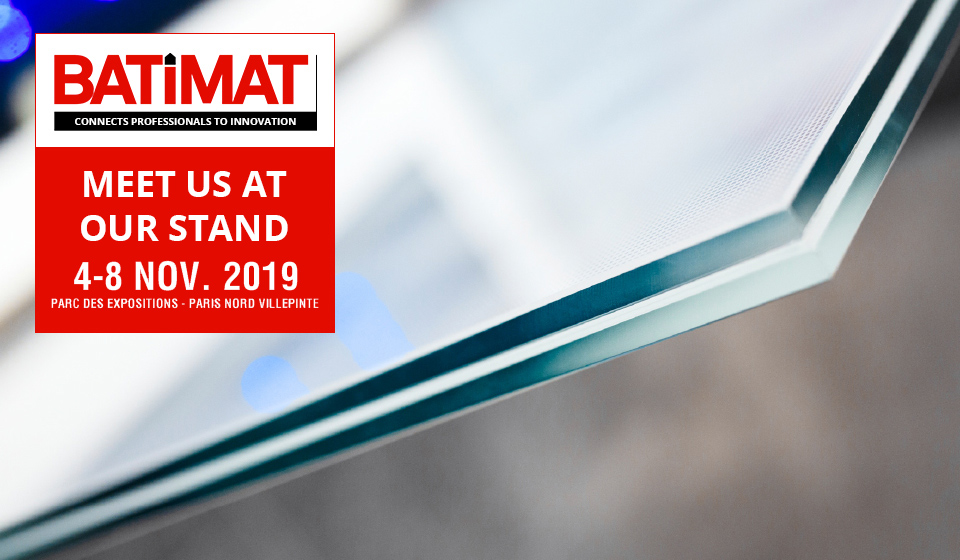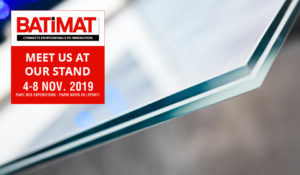 RIGHETTI invites you to the BATIMAT 2019 exhibition, from the 4. until the 8. of November, at the Paris Nord – Villepinte EXHIBITION CENTRE.
BATIMAT is the international trade fair for the construction industry.
This major event is a unique opportunity to discover the latest innovations of this sector!
Come and meet us at our stand Hall 5A Allée E Stand n°032 !
Discover our new products:
Our glass railing solutions
Our refined glass railing solutions are the most innovative products we will present you at BATIMAT 2019!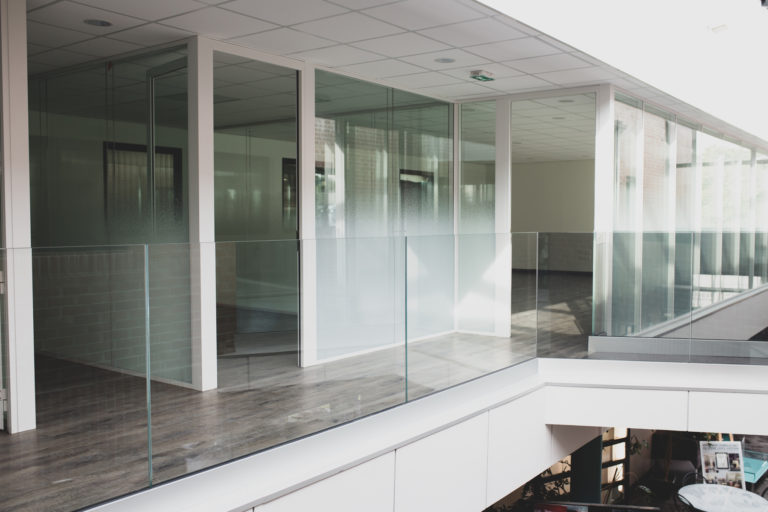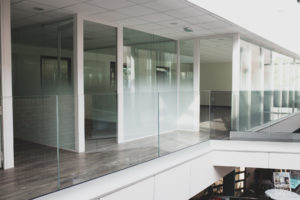 You will be able to discover our new GARDA 2® solution with TRANSLEVEL® from ONLEVEL profiles. This solution is validated by technical approvals with the use of 88.2 laminated glass. It is suitable for private and public use.
Moreover, we will also present you our second glass railing solution GARDA 1® with SADEV's SABCO® profile.
You will also be surprised by an amazing innovation: a guardrail with a fixing on posts with adjustable KRONOS® clamps from ONLEVEL. This glass clamp is the winner of the 2017 Innovation Competition, it is suitable for all thicknesses, from 8mm tempered glass to 12.76mm laminated glass.
A new decorative laminated glass range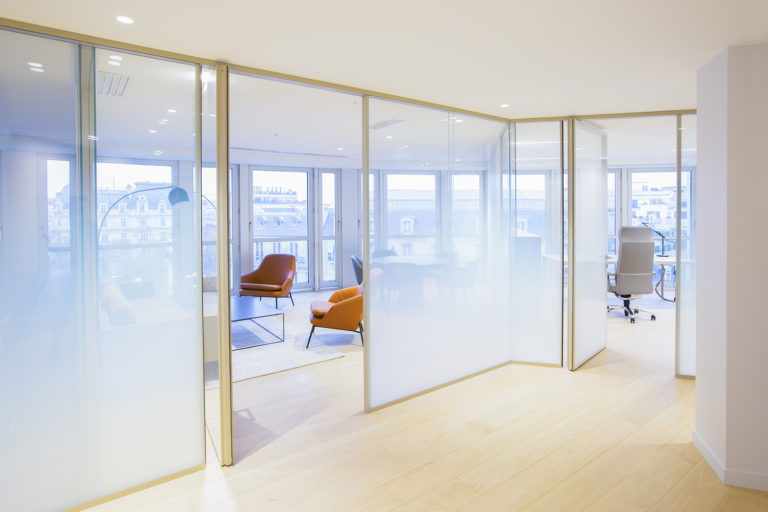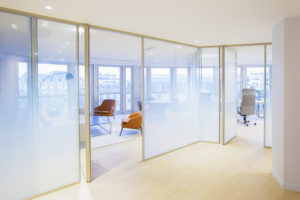 Our latest innovation should surprise you, in particular our new METALICA® laminated glass range, as well as new materials to be incorporated within the laminated glass itself!
We will also present you various reflective glasses as well as our anti-reflective glazing to meet a growing trend: the creation of custom made products, both refined and contemporary, playing on transparency and reflection.
Our technical glazing
As a specialist in the production of technical glasses, we will lastly present you various innovative solutions for the construction or renovation of buildings: an innovative fire-resistant door designed without a frame, or various intelligent glasses, such as our famous INOVA® switchable glass.