Dichroic decorative glass: discover an original achievement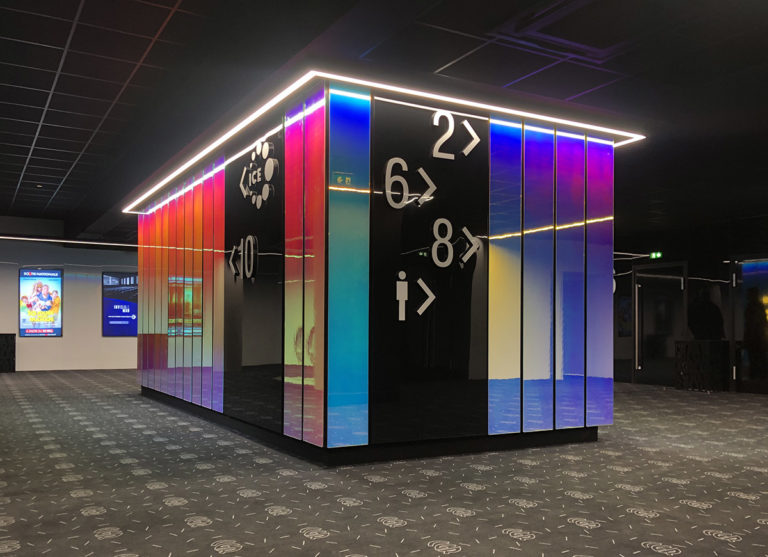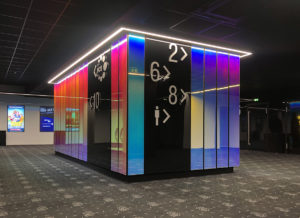 Discover this new project: original glass partitions made of dichroic decorative glazing.
Installed in a CGR Cinema, these glass partitions bring a contemporary touch to this public space. Their futuristic look offers a unique aesthetic and fits perfectly with the brand image.
These glass partitions are made of Metalica® 44.2 laminated glass with a dichroic film inserted between two glass plates. These two glass sheets are also white lacquered on one side and are therefore completely opaque.
This project was designed in partnership with Linéaire A (architectural firm) and CGR (project owner).
Metalica® Dichroic Decorative glass : ideal to enlighten your spaces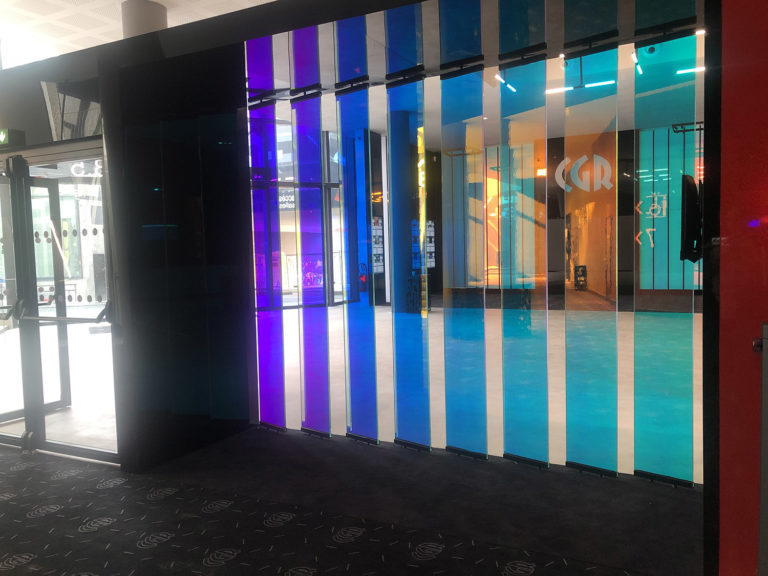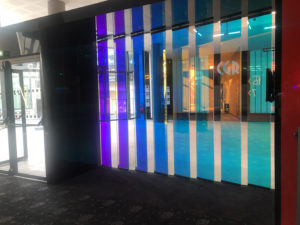 Metalica® Dichroic laminated glass is a glazing with highly original optical properties.
Indeed, its colour changes depending on the angle of vision and light rays.
When observing a decorative dichroic glass with an angle of 45°, a third colour appears and creates a surprising optical effect.
Dichroic glazing is an increasingly trendy interior design and a unique decorative element.
It adapts perfectly to the realization of glass partitions, whether indoors or outdoors in private and public spaces.
Highly prized for its aesthetics, it is available in two different colours (blue and pink), but also with various patterns (lines, veins, stripes).
Decorative glazing: a wide selection of designs
Discover also other products of the Metalica® range! Metalica® laminated glasses are EVA laminated glasses with the incorporation of various metallized materials, such as meshes or original metallic coatings.
Righetti is specialized in manufacturing decorative laminated glass and offers unique creations by incorporating various materials into laminated glazing: colours, images, fabrics, Japanese paper, LED lighting, controlled opacity film, etc.